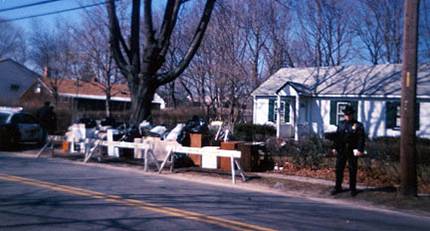 The Sheriff's Office has often been described as the enforcement arm of the courts, and nowhere in the office is that more true than at the Civil Bureau. This bureau is responsible for executing the orders and decisions issued by the different civil courts throughout the state. This will include the enforcement of money judgments, the execution of evictions, Orders of Seizure, Civil Warrants of Arrest, and the sale of real property to satisfy a judgment.
It is a highly technical and complicated command requiring interpretation of legal documents, and constant interaction with judges, attorneys, plaintiff's and defendants.
The bureau currently receives over 25,000 actions a year to enforce, a number that will fluctuate with the economy, making it a pretty good economic barometer.
In addition to enforcing the civil laws of NYS, the Deputies are also charged with enforcement of the NYS Penal Law, Vehicle and Traffic Law, responding to traffic accidents, disabled motor vehicles and many other events they may encounter during their day or night.
Recently, the Civil Bureau has experienced a 30% increase in field work including over:
2500 Evictions
4800 Property Executions
6200 Income Executions
3000 Process Services
100 Civil Arrests
Occasionally Deputies executing Exclusions Orders or Arrest Warrants come upon dangerous people, situations and various types of weapons.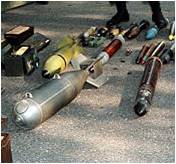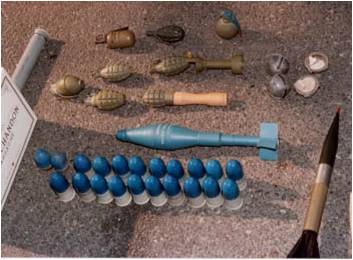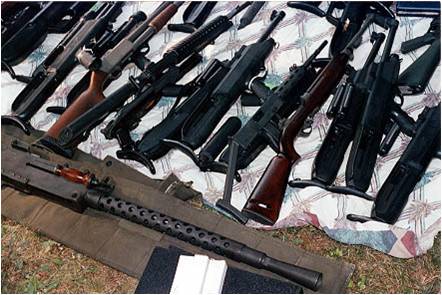 One Summer, while executing an orderin Ronkonkoma, Deputies came upon a cache of weapons, including automatic assault weapons,military ordinance and A-1 Felony Narcotics.