History of the Sheriff's Office
The Origin Of The Sheriff

The origin of the Sheriff is traceable to the Office of the Sheriff and Constable of early English history. On Long Island, from 1664 to 1683, ridings were used to establish boundaries within the Shire. The East riding comprised the territory now occupied by SuffolkCounty. The West riding consisted of KingsCounty and Newtown (Queens). The remainder of Long Island belonged to the North riding. Collectively, the three ridings were called Yorkshire.
The Governor appointed a "High Sheriff" for Yorkshire with a Deputy from each riding. In 1683, the ridings were abolished and the East riding became SuffolkCounty. The High Sheriff was no longer necessary being that each County would now have its own Sheriff. SuffolkCounty's first Sheriff was Josiah Hobart in 1683.
After the American Revolution, the practice of the Governor appointing a Sheriff continued and was incorporated into the first Constitution adopted in New York in 1777. At the Constitutional Convention in 1821, the appointed Office of the Sheriff was made elective. That year, Abraham Gardiner became SuffolkCounty's first elected Sheriff.
Today, the Sheriff of Suffolk County is elected to the term of four years.
The Sheriffs Of Suffolk County
325 years of continuous service
Josiah Hobart

1683

Stephen Wilson

1859

John Mulford

1701

Daniel Osborn

1862

Hugh Gray

1702

George Smith

1868

John Brush

1710

J. Henry Perkins

1871

Daniel Youngs

1718

Egbert Lewis

1874

Samuel Dayton

1723

George Cooper

1877

William Sell

1728

Robert Petty

1888

Joseph Smith

1730

Selah Brewster

1883

David Corrie

1731

Henry Halsey

1886

Jacob Conklin

1734

Robert Petty

1888

Thomas Higbe

1740

A. M. Darling

1891

James Muirson

1774

Benjamin Wood

1897

Thomas Wickes

1785

J. Sheridan Wells

1900

Silas Halsey

1787

Henry Preston

1903

Thomas Wickes

1791

John Wells

1906

Phinaes Carll

1799

Charles Platt

1909

Josiah Reeve

1803

Melville Brush

1912

Phinaes Smith

1807

D. Henry Brown

1913

Josiah Reeve

1808

Charles O'Dell

1914

Benjamin Brewster

1810

Amza Biggs

1917

Josiah Reeve

1811

John Kelly

1920

Benjamin Brewster

1812

Amza Biggs

1923

Josiah Reeve

1813

Burton Howe

1926

Nathaniel Conklin

1814

Ellis Taylor

1929

Josiah Reeve

1815

Joseph Warta

1932

Samuel Carll

1819

William McCollom

1935

Abraham Gardiner

1821

Jacob Dreyer

1938

Samuel Smith

1826

John Levy

1941

Abraham Gardiner

1829

William McCollom

1942

Richard Smith

1832

Charles Dominy

1957

Silas Horton

1835

Frank Gross

1962

Samuel Miller

1838

Philip Corso

1970

David Brush

1841

Donald Dilworth

1976

Henry Penny

1844

John Finnerty

1977

David Rose

1847

Eugene Dooley

1986

John Clark

1850

Patrick Mahoney

1990

Samuel Phillips

1855

Alfred C. Tisch

2002

George Carman

1856

Vincent F. Demarco

2006

Errol D. Toulon Jr. - 2018 to Present
A Proud Tradition
Deputy Sheriff's in Suffolk County carry on a proud tradition of law enforcement, In 1670 the Governor of New York officially appointed the first sheriff as the principle law enforcement officer in the County. The office became an elected position in 1821.
The Sheriff is responsible for maintaining sufficient Deputies to carry out his duties. Deputies were appointed by the Sheriff until 1969 when the title became a civil service position.
Today Suffolk County Deputy Sheriffs continue to serve as police officers (NYSCPL1.20,34.(b)), drawing their authority to enforce both criminal and civil law from the New York State Constitution and the Suffolk County Charter.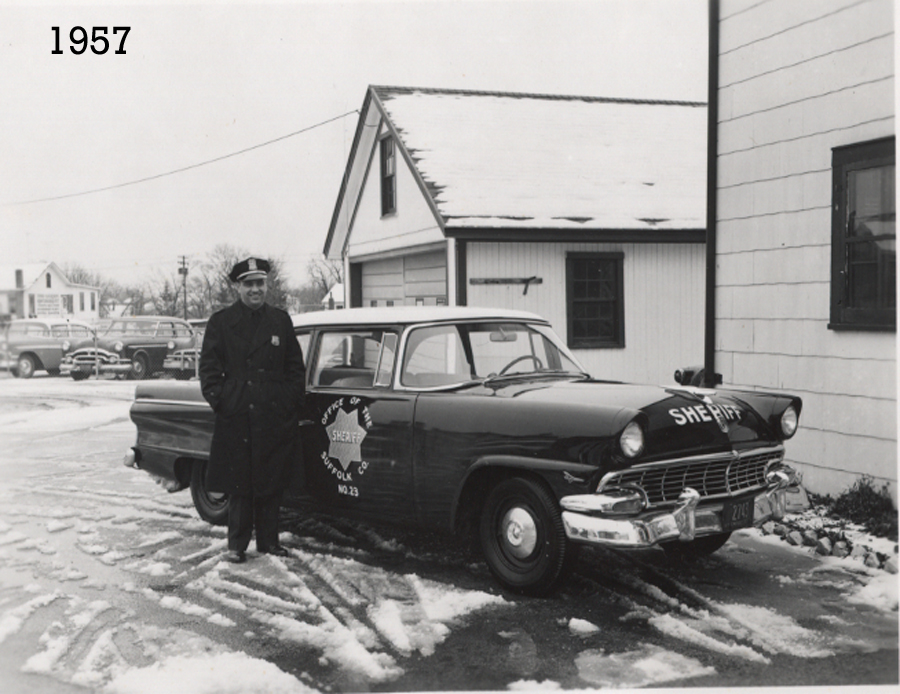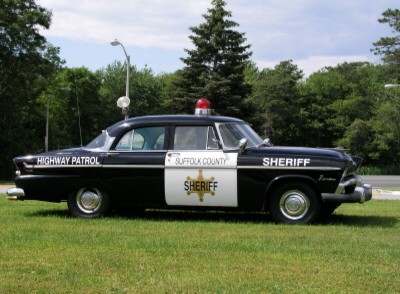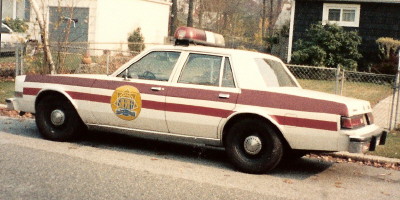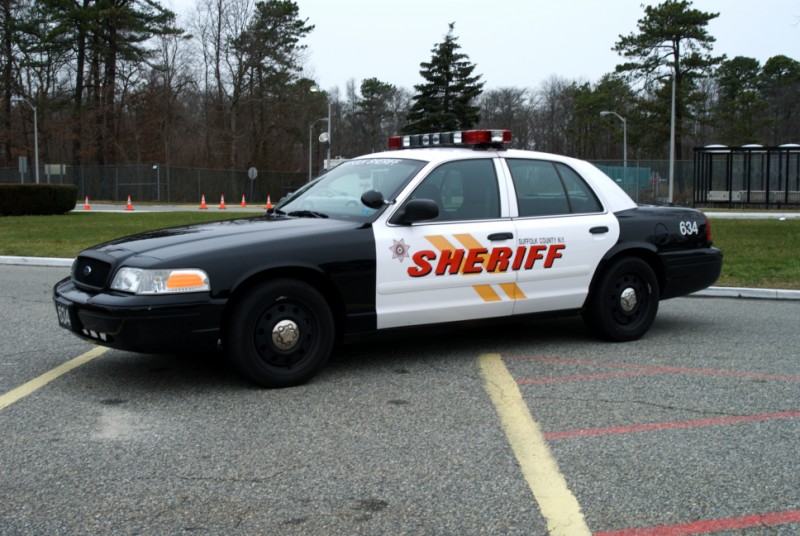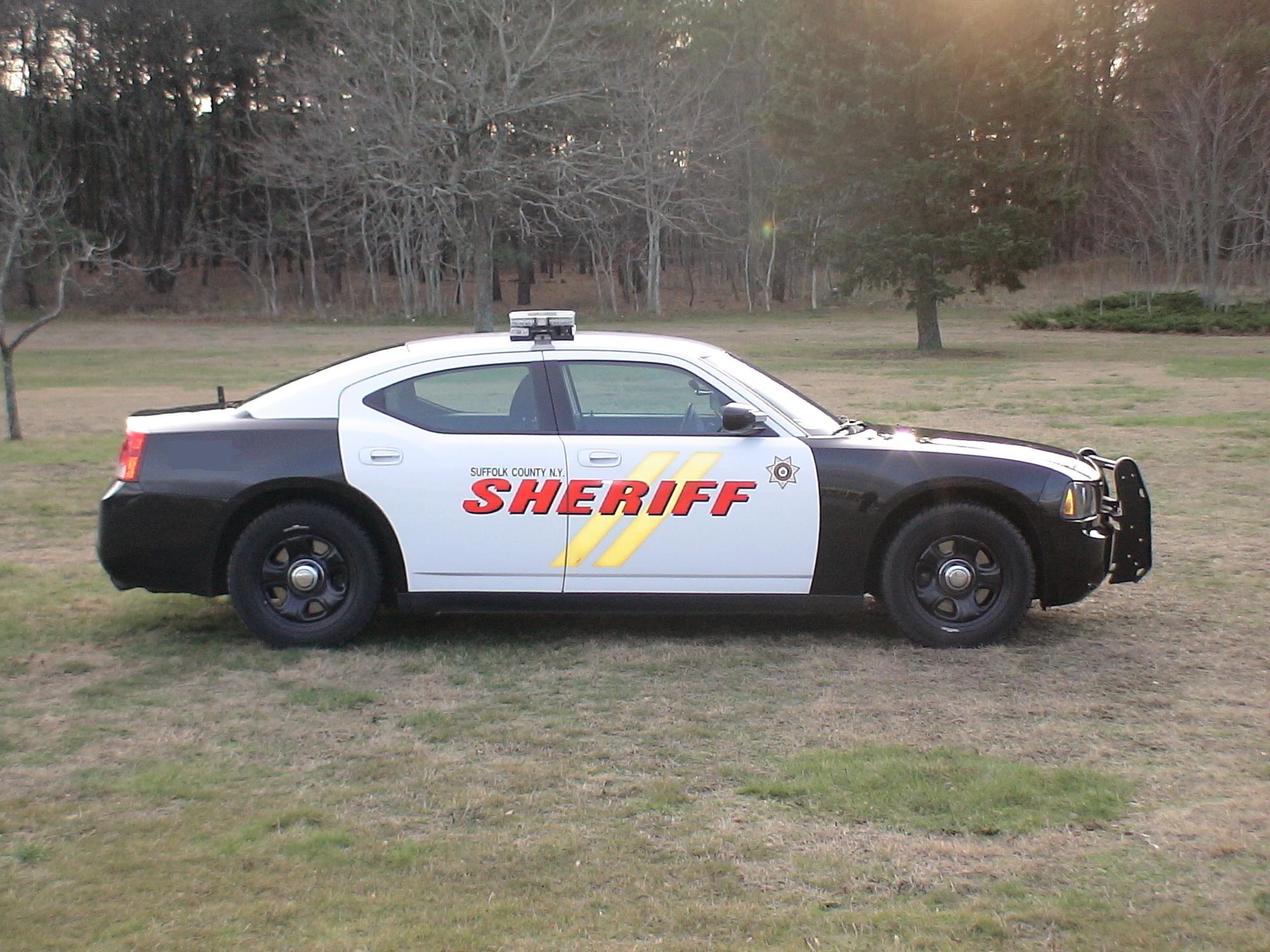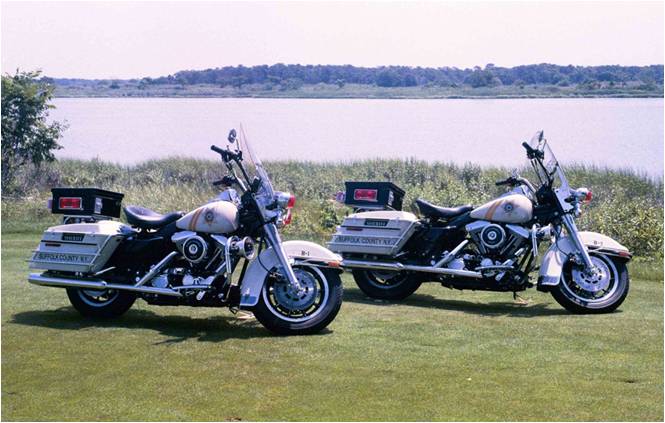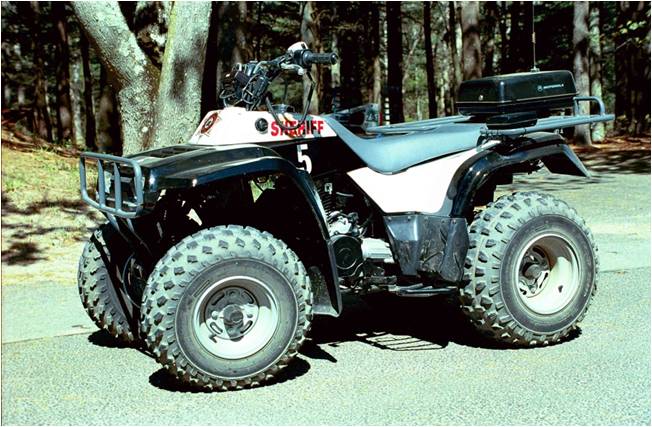 Pistol License Bureau
The Pistol License Bureau is responsible for the investigation, issuance and maintenance of all Pistol Licenses for residents of the Five Eastern Townships. Currently the Pistol License Bureau maintains over 5000 active files and records. The PLB records renewals, handgun transactions, and other correspondence for each active file. In addition the Pistol License Bureau records all handgun transactions for every sworn member of the Sheriff's Office and maintains an active file on every sworn member. The SCSO Pistol License Bureau is open Monday through Friday 9:00 am - 4:30 pm.
It should be noted that Suffolk County is the only County in New York State with dual / split jurisdiction with the Suffolk Police Department conducting the same function within the Suffolk County Police District, (Western Five Towns).
Civil Bureau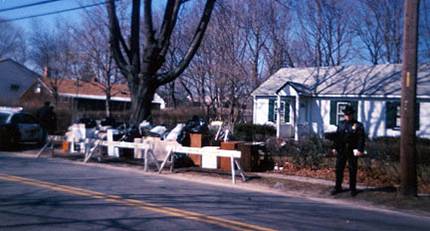 The Sheriff's Office has often been described as the enforcement arm of the courts, and nowhere in the office is that more true than at the Civil Bureau. This bureau is responsible for executing the orders and decisions issued by the different civil courts throughout the state. This will include the enforcement of money judgments, the execution of evictions, Orders of Seizure, Civil Warrants of Arrest, and the sale of real property to satisfy a judgment.
It is a highly technical and complicated command requiring interpretation of legal documents, and constant interaction with judges, attorneys, plaintiff's and defendants.
The bureau currently receives over 25,000 actions a year to enforce, a number that will fluctuate with the economy, making it a pretty good economic barometer.
In addition to enforcing the civil laws of NYS, the Deputies are also charged with enforcement of the NYS Penal Law, Vehicle and Traffic Law, responding to traffic accidents, disabled motor vehicles and many other events they may encounter during their day or night.
Recently, the Civil Bureau has experienced a 30% increase in field work including over:
2500 Evictions
4800 Property Executions
6200 Income Executions
3000 Process Services
100 Civil Arrests
Occasionally Deputies executing Exclusions Orders or Arrest Warrants come upon dangerous people, situations and various types of weapons.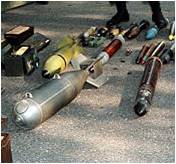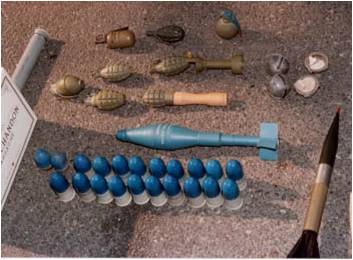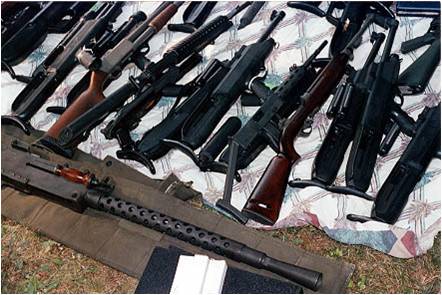 One Summer, while executing an orderin Ronkonkoma, Deputies came upon a cache of weapons, including automatic assault weapons,military ordinance and A-1 Felony Narcotics.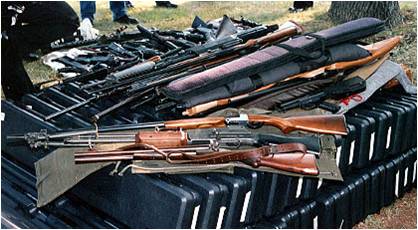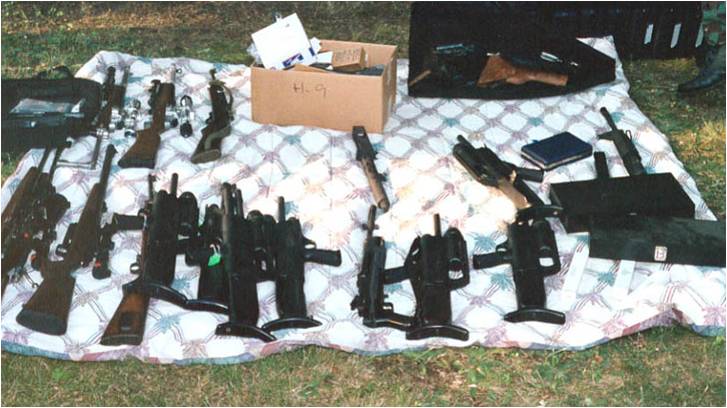 1st District Court
Receives prisoners at the District Court Detention Center in Central Islip from all regional law enforcement agencies 7 days a week.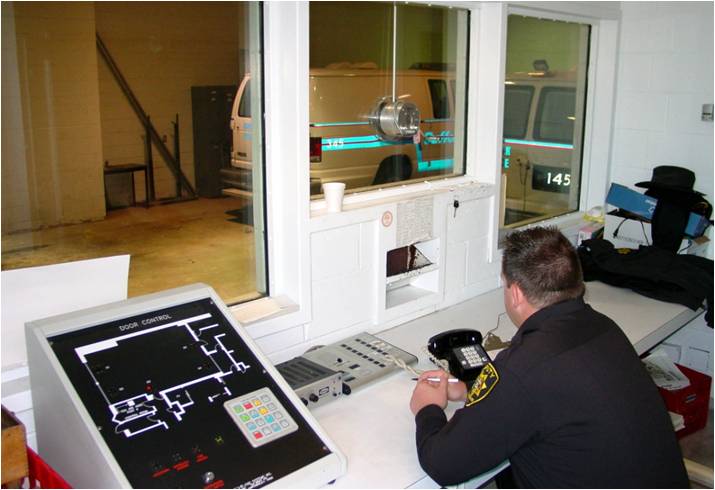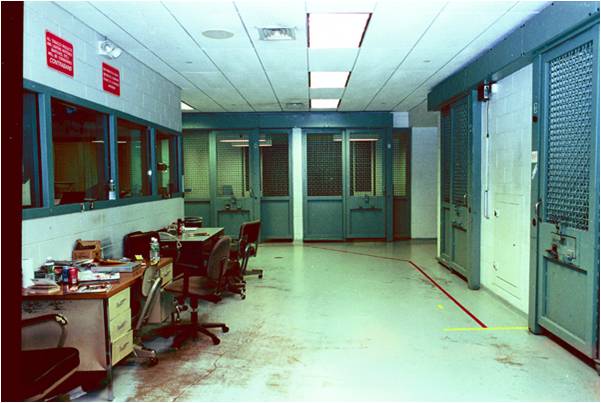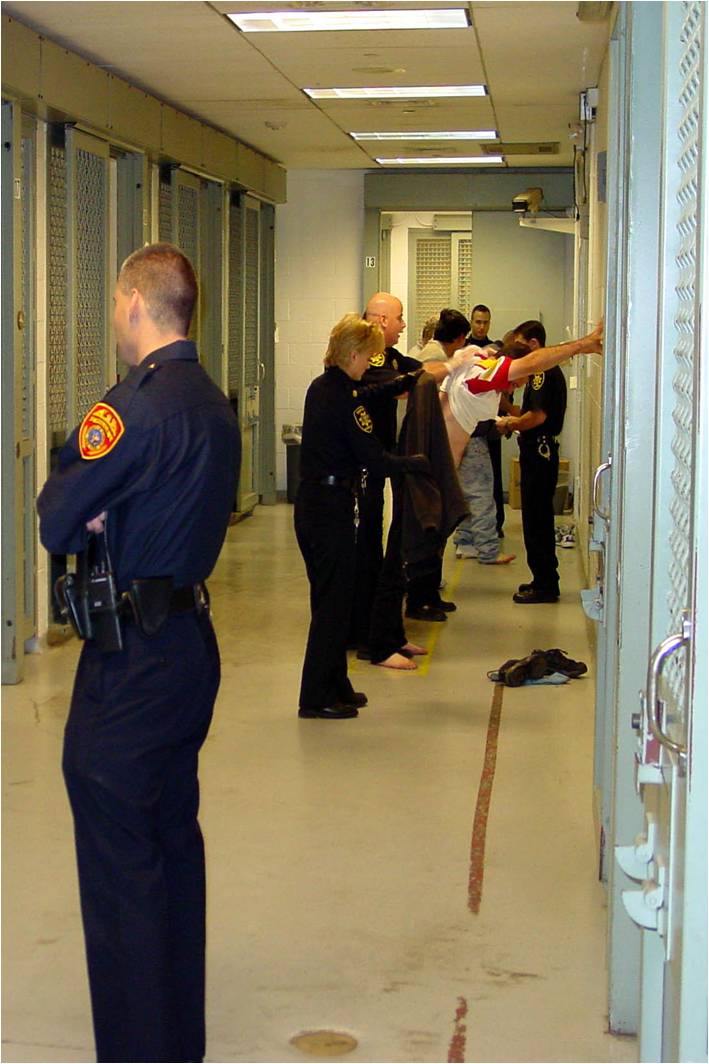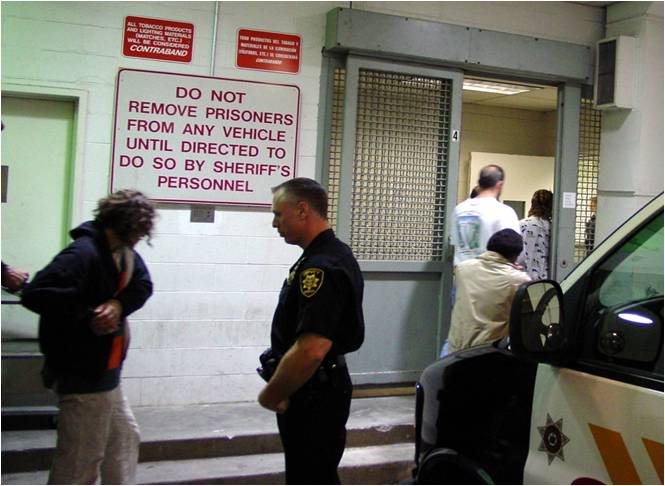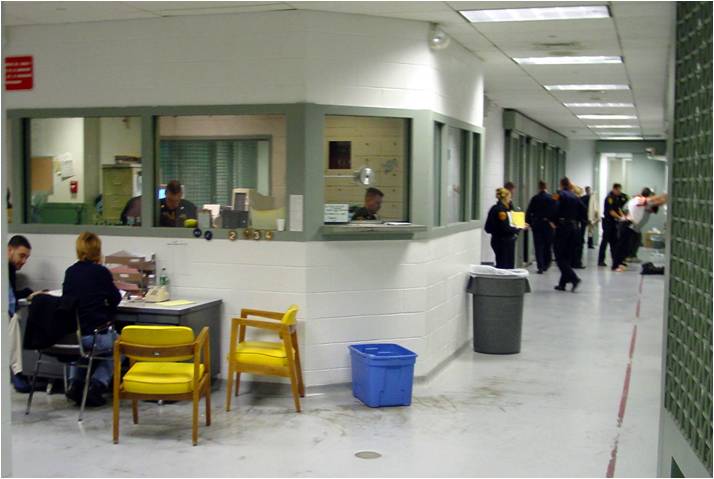 *See the Photo Gallery for more 1st District Court Photos*
Domestic Violence Bureau
Following the tragic death of an abused women in 1992, the Suffolk County Sheriff's Office quickly created this special unit. This unit serves thousands of orders of protection annually, arrests those who violate these orders, seizes hundreds of guns, and provides referrals and various other services to victims.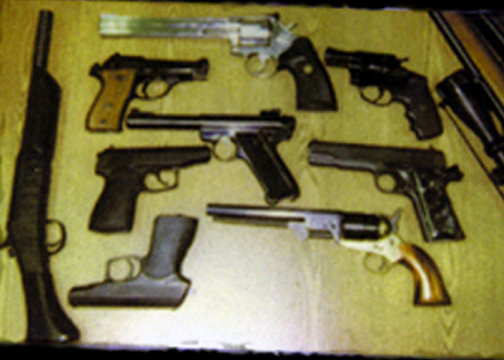 Enforce all Court Orders Pertaining to Domestic Violence in Suffolk County Including:
Temporary and Permanent Orders of Protection

Exclusion Orders

Arrest Warrants for Criminal Contempt

Weapon Seizures
Some of the weapons seized by the Domestic Violence Unit
Marine Bureau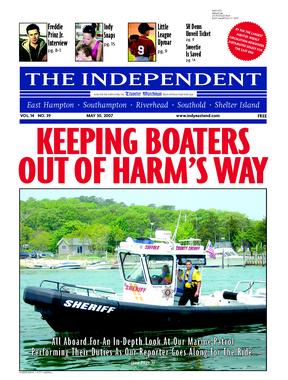 The Marine unit consists of eight part time Deputies, three full time deputies and one Sergeant, trained and certified through the N.Y.S. marine patrol and D.C.J.S., operating a 28' ridged hull aluminum "Almar" patrol rescue boat powered by twin 200 hp Honda four stroke engines. The boat is equipped with radar, gps, multi band radio, medical and rescue equipment, is based out of the Meschutt Co. Marina in Hampton bays and can be easily transported when needed by float on trailer and four wheel drive vehicle. In 2006 the Marine Unit expanded to include a five person, fully certified, public safety underwater S.C.U.B.A. dive team.
The primary activity of the Sheriff's Office Marine Unit has been the assistance of persons in distress in the marine environment including swimmers disabled boats, persons falling overboard, boating accidents, medical emergencies, boating safety, enforcement of the maritime navigation laws, and patrol of the waterways of eastern Suffolk County including approximately 348 miles of shoreline.
During the 2007 season the Marine Unit has conducted over 429 patrols, successfully handled or assisted in 20 search and rescue calls, investigated and reported on 4 boating accidents, 11 medical and other emergencies, assisted lost boaters o 4 occasions, conducted over 106 boating inspections, and has enforced the navigation law on over 106 incidents issuing 62 summonses, 42 warnings and arresting 2 individuals for boating while intoxicated.
The Marine Unit has also been called upon to assist other associated marine agencies and has conducted joint safety, and search and rescue operations with the United States Coast Guard, Department of Environmental Conservation, local East End Town and Village Police, Harbormasters, and Bay Constables and plays an integral role in protecting Homeland Security assets.
*See the Photo Gallery for Marine Unit photos*
Canine Unit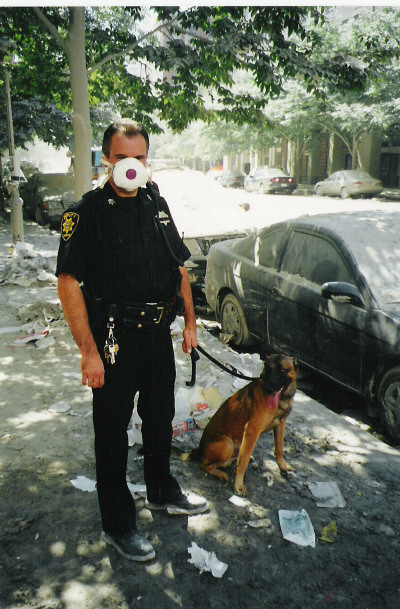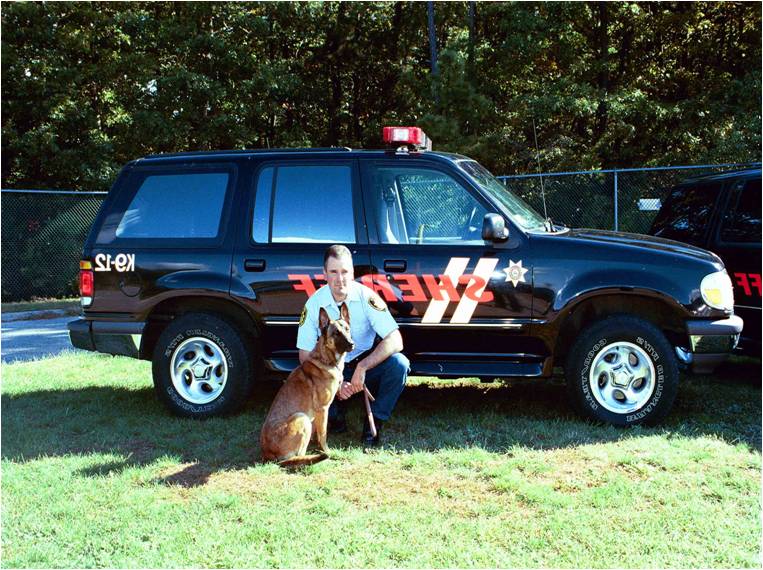 The Suffolk County Sheriff's Canine Unit currently employs three Deputy Sheriff Canine Teams. Each dual purpose K9 Team is New York State certified in Narcotics and Patrol. The canine units provide random narcotic sniffs of Sheriff's facilities as well as vehicles entering the facility grounds and act as a deterrent for the introduction of contraband into facilities.
Canine units are capable of locating illegal Narcotics in vehicles, luggage, buildings etc. The canine is trained to alert to Heroin, Marihuana, Cocaine, and Methamphetamine. The K9 Teams can locate hiding subjects, fleeing persons or subjects who may be hiding in buildings. Sheriff's Canine units have been utilized for Search warrants, missing persons and the apprehension of felony subjects. Additionally, these canine units have provided several public demonstrations and classroom lectures explaining the function and capabilities of the Suffolk County Sheriff's K9 Units.
Sheriff's K9 units are available to any requesting Law enforcement agency. The canine units have worked with and assisted the United States Drug Enforcement Agency, U. S Marshalls and many of the East End Police Departments. The K9 Teams are available 24 hours a day.
*See the Photo Gallery for more Canine Unit photos*
Page Last Updated: Sep 25, 2018 (09:45:00)